In a remarkable achievement, Krishigati PVT. LTD. has been recommended for financial support amounting to ₹50 Lakhs and has won the prestigious "Best Pitch Award" at the ATMAN 2023 event. This substantial funding is a result of collaborative efforts from the Department of Science & Technology (DST) and Technology Innovation Hubs under the Ministry of Agriculture at four IITs—Ropar, Bombay, Indore, and Kharagpur.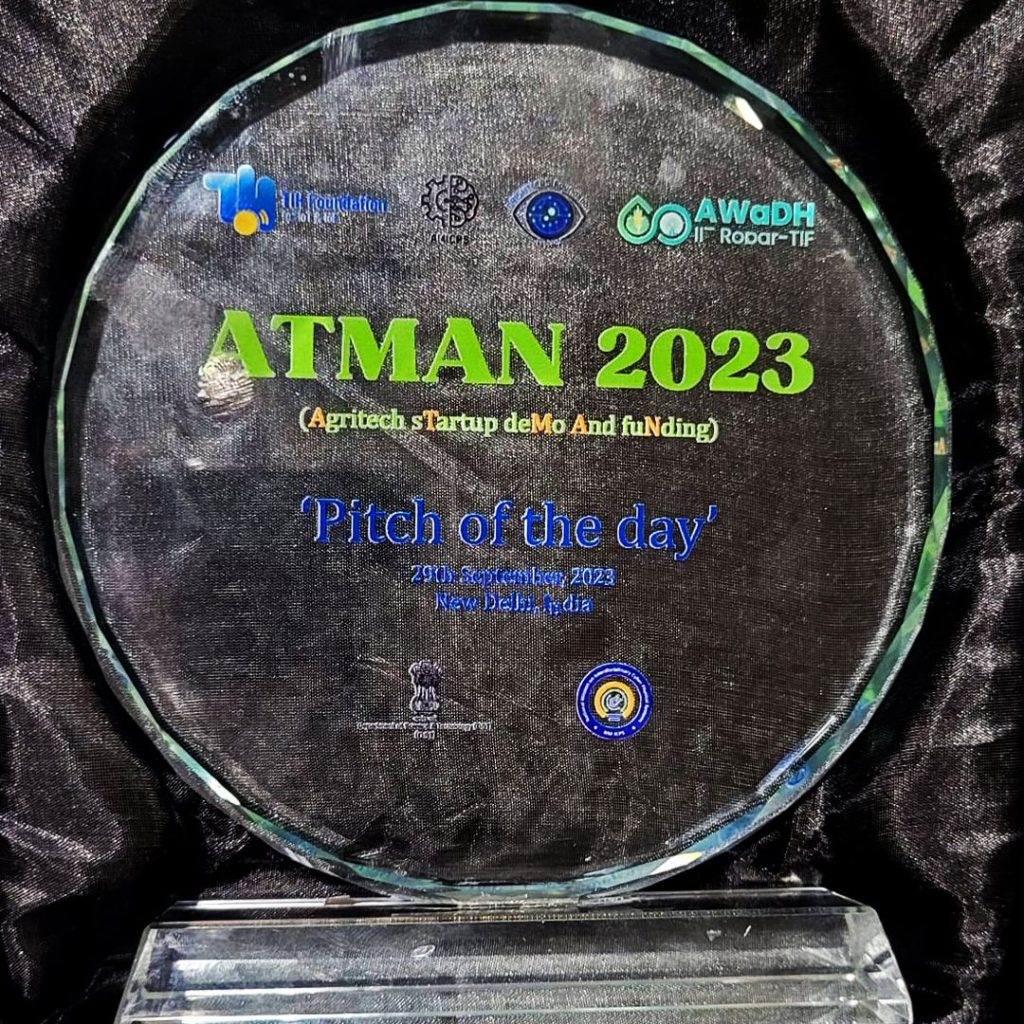 Krishigati's commitment to revolutionizing agriculture through cutting-edge technology caught the attention of Dr. Ekta Kapoor, Mission Director at the National Mission on Interdisciplinary Cyber-Physical Systems, Department of Science and Technology, Government of India. Dr. Kapoor honored Krishigati with the "Best Pitch Award," acknowledging their dedication to creating a brighter future for Indian agriculture.
Expressing gratitude, Krishigati acknowledges the support and vision of key figures such as Dr. Jitendra Singh, Union Minister of State Independent Charge for Science and Technology; Dr. Rajesh Gokhale, Secretary, DST; and Dr. Akhilesh Gupta, Senior Advisor, DST, and Secretary, SERB, Government of India.
At Krishigati, we are paving the way for precision farming with our Electric Bull®, a game-changing farming easement, cost-effective, and more rewarding for small-scale farmers.
This recognition is not just a win for Krishigati but also a significant stride for the #AgriTech sector in India. We invite everyone to join us in celebrating this achievement and to stay tuned for further updates on our mission to empower farmers and enhance agricultural productivity.